"It's catastrophic, unprecedented, epic, whatever adjective you want to use," - Patrick Blood, NWS meteorologist.
Rainfall totals over the last 3 hours have eclipsed the 500 year rain level mark. This could easily be one of the worst flooding disasters in U.S. History. The heavy rain will last thru much of the week.

'We we may be watching the new Katrina'
Weather models now showing storm will go back into Gulf, reload on warm water and then hammer Houston again.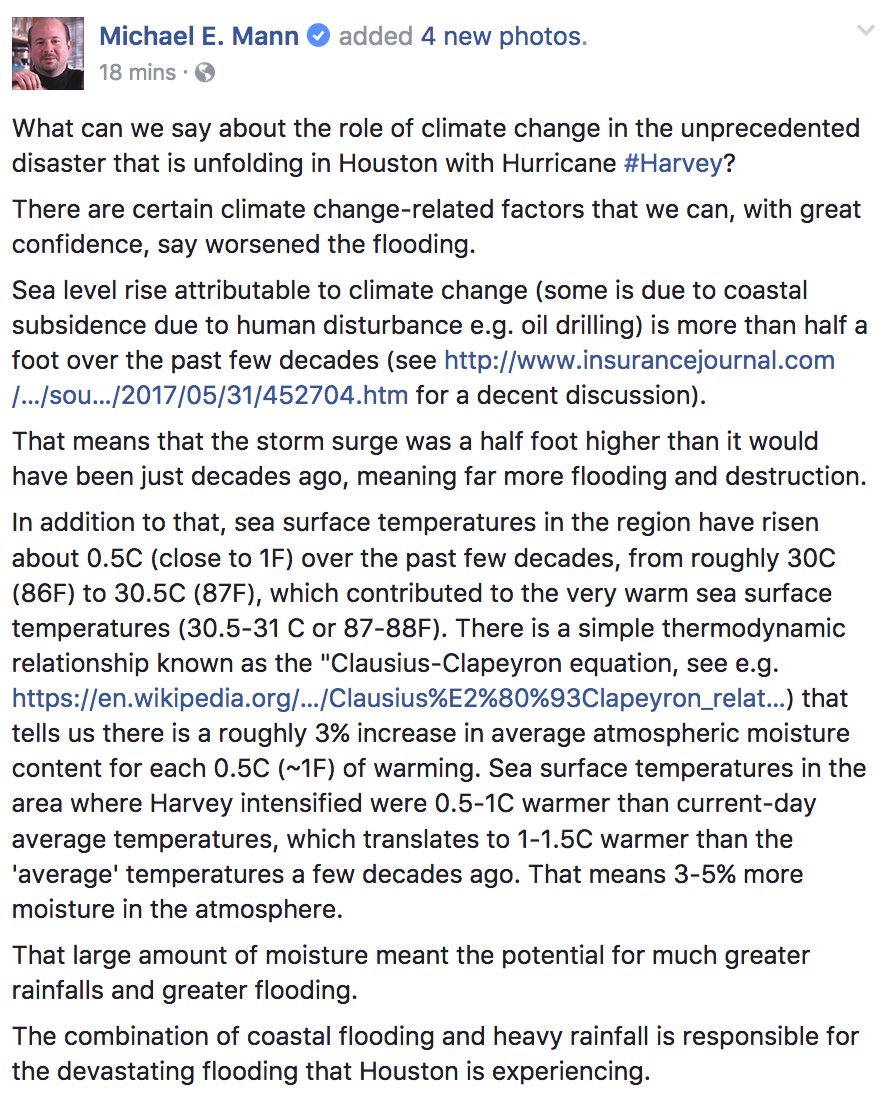 "Hurricanes effectively move as pebbles in a stream, that is, they are steered by large-scale weather patterns," Klotzbach said. "The combination of these high pressure areas means that the storm is currently stationary." – Phil Klotzbach
Reminder: While thousands in Texas were in need of rescue from Harvey flooding, Trump's budget cut the Coast Guard by 15%.
 Couple thoughts on Harvey and Houstonflood . This event is likely to stand alone in history of US floods for scope/scale. 
US rainfall record from a tropical cyclone – 48 inches – may be exceeded. This could rank as a once in a million yr. event.