Zbigniew Brzeziński 
Polish cold war export to US. Sacrificed. Great global thinker, who inspired Eastern Europe to get rid of communism.
Zbig was a towering intellect. He had considerable influence in global affairs, before and long after his tour of duty in the White House.
He was known to his friends as Zbig.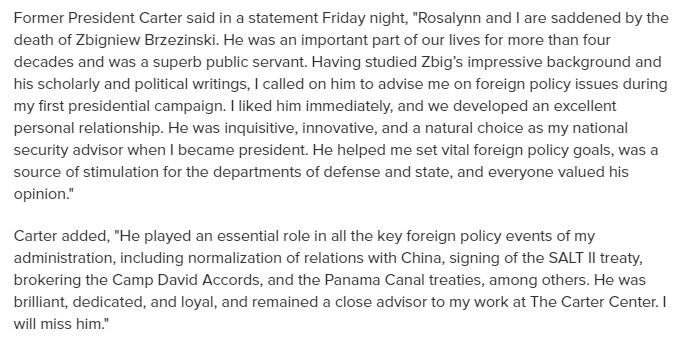 Zbig was a truly great statesman who championed freedom for all of Europe when it was unpopular to do so.
One of the sharpest minds in US politics-for decades.
Below, on his famous "3 a.m. phonecall," when he was told 250 nukes were heading for the US.